1967 Plymouth Barracuda - Fastback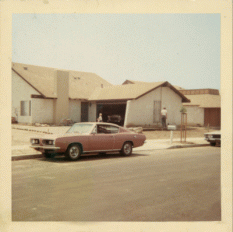 Mothers Day - May 11, 1969 - Simi Valley, CA
This is the earliest picture I have of the car.
(that is me seen over the car)
Although it wasn't the first Mopar that I owned it was the one that defined me as MrMopar! My '67 Barracuda was given to me by my grandfather in 1985 where it served as my daily driver through 1991. Much more about the history and restoration can be found in the journal.
Enjoy, Alan