Assessment (6)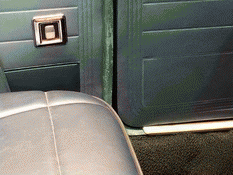 December 25, 2020
Christmas, took a few minutes to look at the car, the coat hanger throttle pump linkage kept falling off so I took care of that till a proper once can be sourced.
There are some things I don't like about the dash pad and will probably be doing another one (different core), I don't feel the color is correct on the one in the car (was redone), it should match the visors, it is more like the seats, different light, even then, not right.
Another thing are the door welts, those might be difficult to source.