Assessment (5)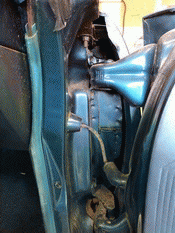 December 24, 2020
The car had been repainted at some point and the painted over the door wiring, not an issue, I can clean the boots and brackets and rewrap the cable.
Couple of the parts I got at the yard are some of the 500 trim that I can use to as a guide to repaint the ones I have.
The convertible beltline transition pieces are both pitted.