All Jacked Up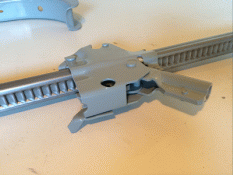 September 16, 2015
Maybe not that exciting but I got my jack pieces back from the powder coater.
The mast was soaked in vinegar for a week or so. I used a piece of 2" PVC capped on one end to minimize the amount of vinegar needed, 1 quart.
I picked up my redone dash pad the other day from Just Dashes. Overall it is pretty darn good, almost perfect.