Itís White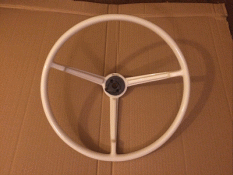 September 5, 2015
My long awaited steering wheel came in the other day, all in all it looks good.
Sandblasted all the brackets for the rear end and removed the brake lines from the rear.
The rest of the day was spent under the car cleaning the belly from just forward of the differential to the rear of the car.